Apple's latest Apple TV has already been a huge success. Based on customer feedback and a LOT of "hands on" testing we thought it would be a great idea to compile a list of accessories most popular for the new 32GB and 64GB Apple TV. Almost every Apple TV we have sold also had at least one of these products attached. Share your feedback and your own favorite Apple TV accessories in the comments below.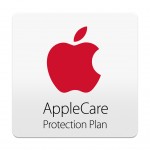 1.   AppleCare Protection Plan.  Ok, we know. A lot of you are against "extended warranties" but this one is too good (and cheap) to pass up.  Apple did not change the cost of AppleCare so at a low cost of only $29 you get an extra year of protection on the Apple TV, the Siri Remote, and the Lightning Cable. You also get 2 full years of phone support from Apple. With the Siri remote alone costing $79 to replace it's a cheap piece of mind for two years.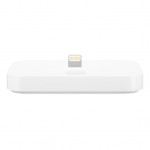 2.  Apple iPhone Lightning Dock.  Although Apple hasn't listed the Siri Remote on the compatibility list, this is an awesome Siri remote holder and charger.  Price at $39, the Lightning Dock will hold your Siri remote as if it's showing it off and will also charge the rechargeable battery in the remote (which Apple states could go up to 3 months before needing a charge). The lightning cable comes in the box with the Apple TV. You need to supply an Apple USB power adapter. The 5w and 12w are the same price ($19) and both work. Go with the 5w. It's smaller.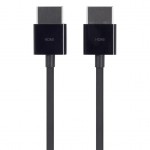 3.  Apple HDMI to HDMI Cable.  You might have several HDMI cables laying around but we like the black color and we like the small form factor of Apple's HDMI cable. It's 1.8 meters in length (that's just about 6 feet) and costs $19. Please don't spend the $60 we have seen on other HDMI cables.