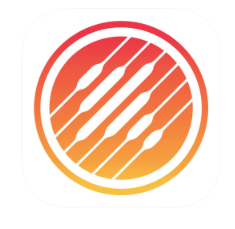 Apple announced a new music app today geared toward music makers named Music Memos. Download it on your iPhone and wherever you are you can click the record button to capture your musical ideas. Although this sounds much like voice memos which many musicians have used in the past, Music Memos adds some nice features such as customizable bass and drums that can accompany what you are recording, a tuner for acoustic guitar, an Auto Mode which will automatically record when it hears you. Music Memos can also sync to iCloud so your ideas will be shared across all of your iOS devices.
"The app can analyze rhythm and chords of acoustic guitar and piano recordings, and instantly add drums and a bass line to provide a virtual, customizable backing band that plays along to match the feel of your song," says Apple. "Music Memos can even provide basic notation that displays the chords that were played."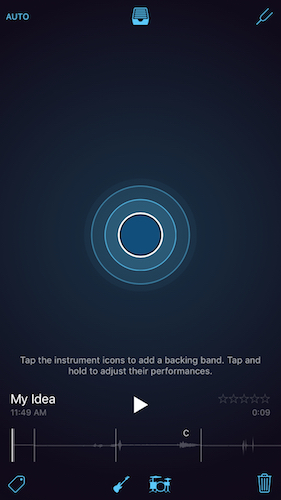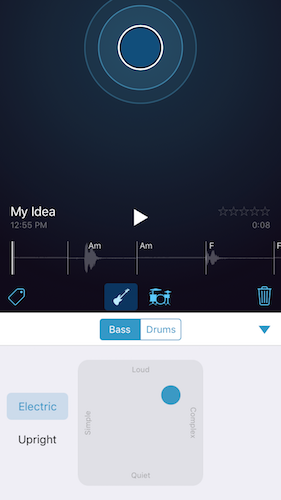 It took no time at all to get the gist of Music Memos. There is a trash bin icon to delete any of your test runs (thankfully). Music Memos is free of charge on the App Store. Read Apple's full press release.