Apple Thunderbolt Display
The world's first display with Thunderbolt I/O technology built in.
Now only $999.
Available at Connecting Point.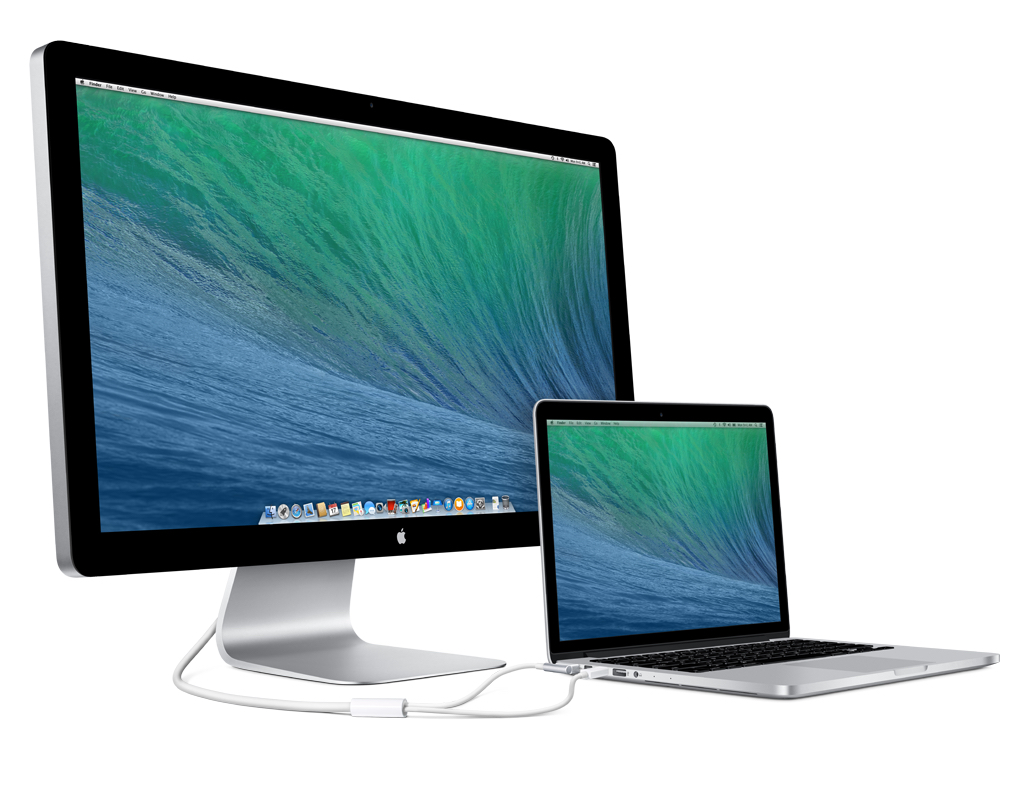 More than just a stunning 27-inch high-resolution LED-backlit display, the Apple Thunderbolt Display is the ultimate docking station for Mac notebooks. It lets you move data between your Thunderbolt-enabled Mac and compatible devices with lightning speed. A Thunderbolt port, a FireWire 800 port, three USB 2.0 ports, and a Gigabit Ethernet port make it a plug-and-play hub for everything you do. The Thunderbolt port alone lets you connect as many as six devices. You've never seen a display quite like this.
"The most amazing display your Mac will ever use."
Key Features
•Thunderbolt I/O technology for lightning-fast data transfer and daisy- chaining up to six peripherals
• Works with all Thunderbolt-enabled Mac computers, including MacBook Air, MacBook Pro, iMac, and Mac mini
• 27-inch glossy LED-backlit widescreen display
• 2560-by-1440 resolution
• Thunderbolt port, FireWire 800 port, three USB 2.0 ports, and Gigabit Ethernet port
• MagSafe connector that powers and charges your MacBook Pro or MacBook Air
• Ambient light sensor
• Built-in FaceTime HD camera and microphone • Built-in speaker system