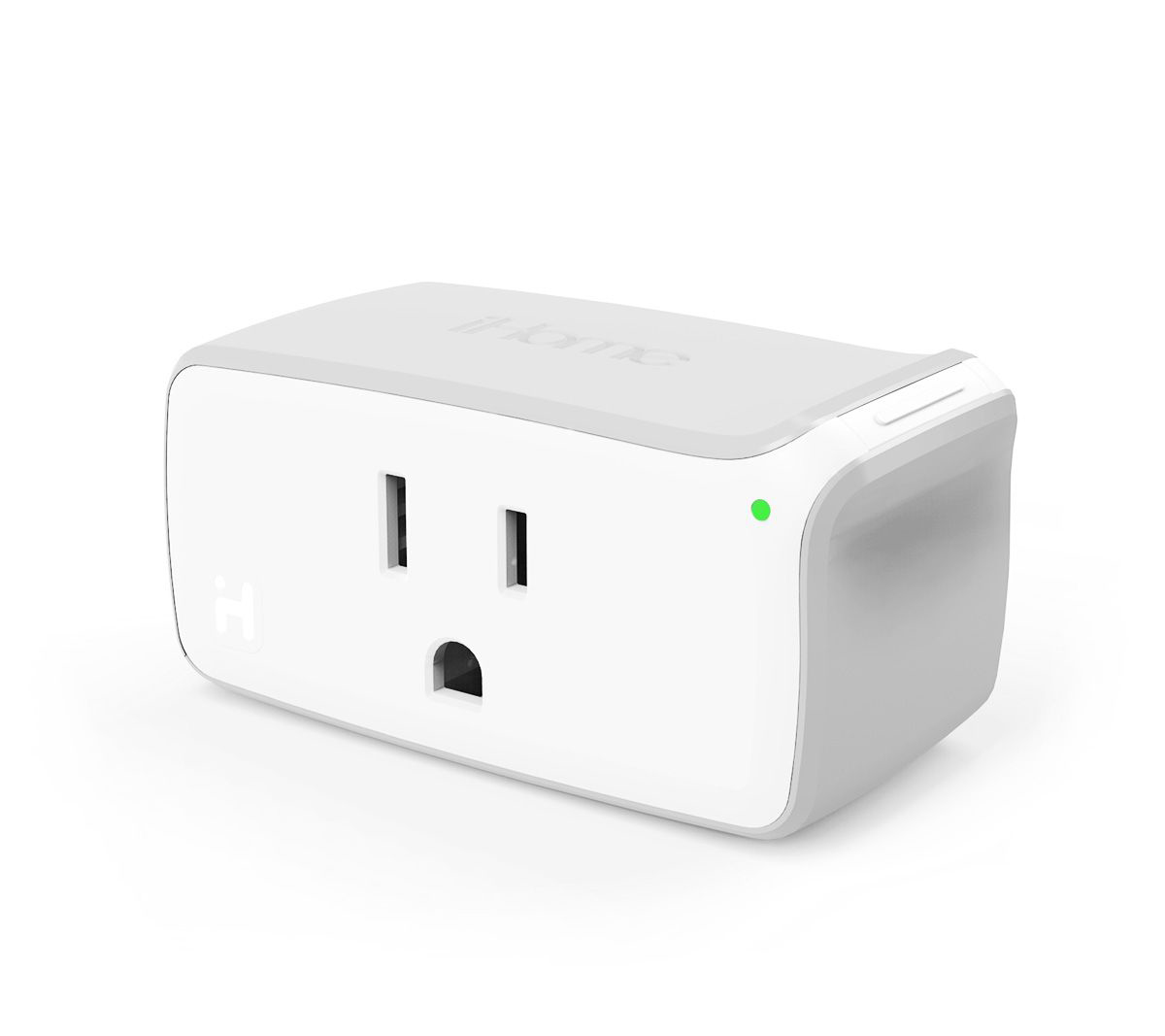 SmartPlug lets you control any connected device from home or remotely: turn off the heat, turn on a light. It's all at your fingertips. HomeKit standard from Apple makes control of compliant devices simple and standardized. Works with Siri to control multiple devices simultaneously. Features Wi-Fi Enabled Wall Plug, Siri Voice Commands, Slim Design for any Outlet and Create "Scenes" and Control Multiple Devices Simultaneously - Works with iHome Control App.
Wi-Fi Enabled, no hub required. -WiFi enabled SmartPlug lets you control small appliances up to 1800 watts or under, including lights, window air conditioners, fans, portable heaters, coffee makers, home audio systems and more.
Siri Voice Commands -Compatible with Apple HomeKit and Siri to turn off and on connected appliances, lights and more with a single voice command (iOS 8 or higher required), simple speak and your home responds.
Create Scenes -With this SmartPlug wall plug you can create your own scenes and rooms such as 'Away' and manage all Smart Plugs in that scene.
Now available at Connecting Point
Only $39.95