Apple TV
The future of television.
Watching movies, TV shows, and live sports through apps is where television is headed. And the new Apple TV is built around that vision.¹
Enjoy your favorite content from apps such as HBO NOW, WatchESPN, Netflix, Hulu, iTunes, and more, all on the new Apple TV.²
Experience big, exciting games as well as apps that turn your living room into a fitness studio, a classroom, and more with the App Store on Apple TV.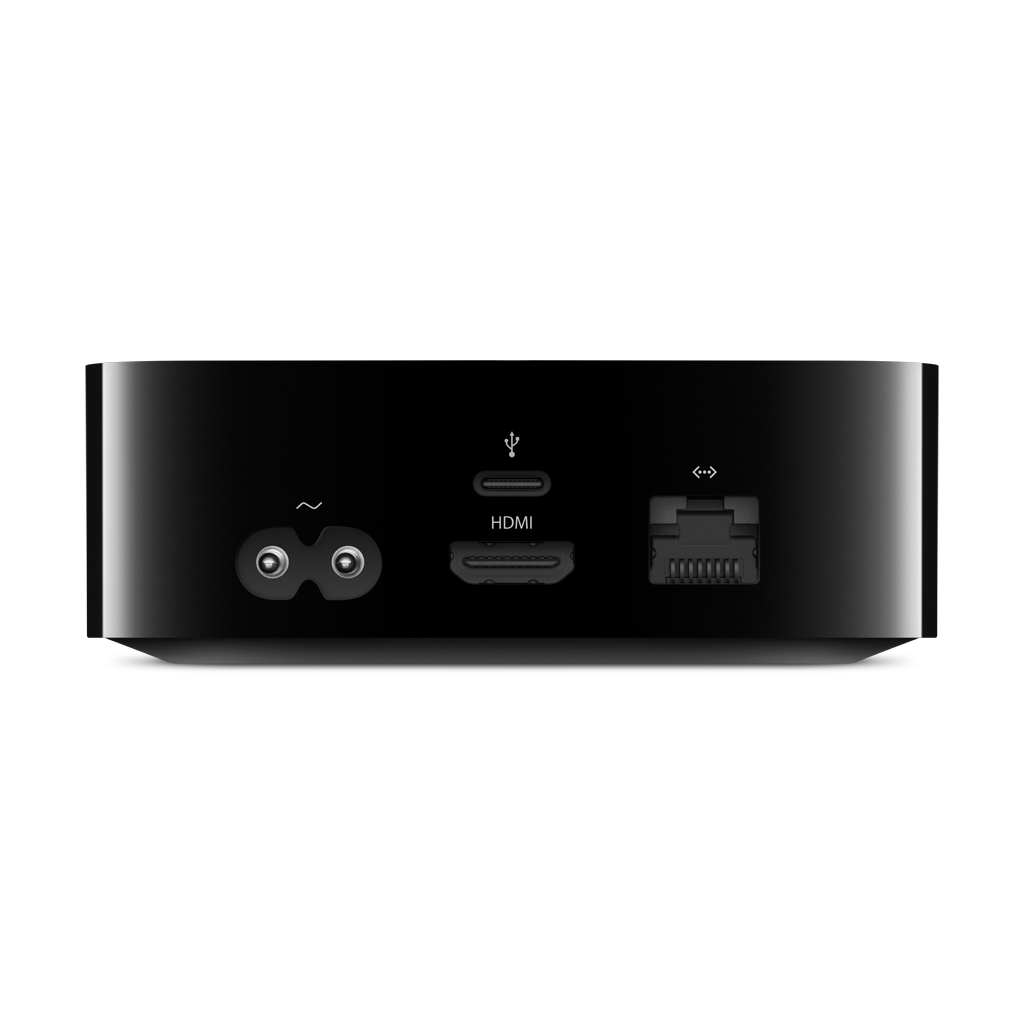 Key Features:
Use your voice and touch to interact directly with the new, immersive Apple TV interface.
Easily search for content and launch apps. Just ask Siri using the Siri Remote.³
Use the Siri Remote as a dynamic game controller, with the Touch surface acting as a virtual directional pad.
Effortlessly navigate through content and screens on Apple TV using the glass Touch surface on the Siri Remote.
Watch 1080p HD with Dolby Digital 7.1 surround sound.
The new Apple TV is compatible with high-definition TVs with HDMI.4
1  Subscription may be required to access some content. Live sports subject to blackouts.
2  HBO NOWSM is accessible only in the U.S. and certain U.S. territories where a high-speed broadband connection is available. Minimum 3G connection is required for viewing on mobile devices. HBO®, HBO NOWSM, and related channels and service marks are the property of Home Box Office, Inc. WatchESPN is free for users who receive ESPN as part of their cable or satellite TV subscription from participating providers. ESPN3 is free for users with participating high-speed Internet service providers. Selected titles now available on Netflix. Netflix subscription required. Hulu subscription required for streaming content.
3 Siri may not be available in all languages or in all areas, and features may vary by area.
4 Requires HDCP when playing protected content.
TM and © 2015 Apple Inc. All rights reserved.